United States

Capitol riots.

"What if they were black?"
The riots in the Capitol in Washington caused a shock. But American athletes also ask what role the police played in them. NBA players in particular are appalled by what happened.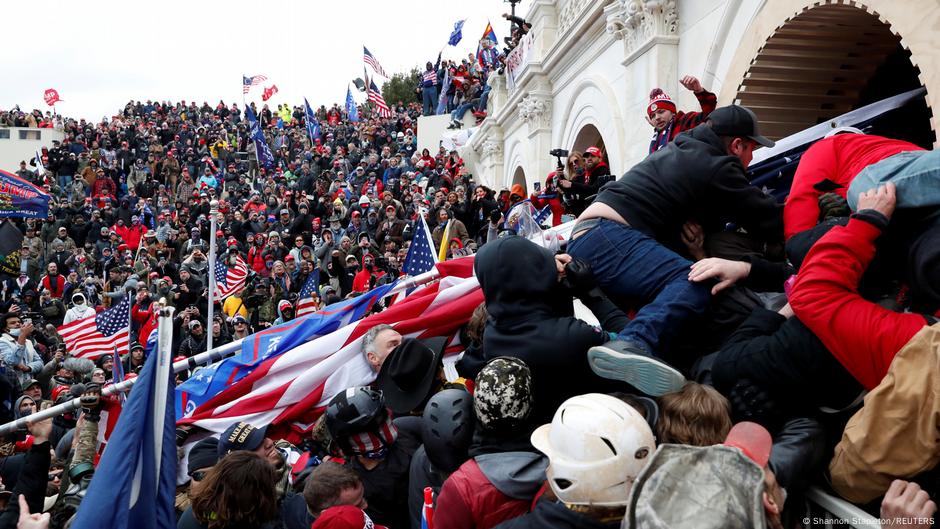 American athletes reacted indignantly to the storming of Washington Capitol by supporters of US President Donald Trump and denounced the apparent unequal treatment of demonstrators. Unlike security measures in government buildings ordered in the summer due to the Black Lives Matter demonstration, on Wednesday (6.1.2021) neither the military nor the National Guard were in sight, said Philadelphia 76ers Doc Rivers coach ahead of the match against the Washington Wizards. "In many ways, this is evidence of a privileged life," said Rivers.
Can you imagine today what would have happened if the blacks had attacked the Capitol? Rivers asked. - No police dogs that were used against people, no clubs that used to beat people. People were being led leisurely out of the Capitol. This shows that many situations can also be resolved peacefully, the athlete noted.
"A laughing stock for the whole world"
Orlando Magic coach Steve Clifford said: "Our country is a laughingstock to the world." From how we deal with the pandemic, until now… it's a sad day for everyone.
The Boston Celtics and Miami Heat players knelt as the national anthem was played before the game. In addition, the players released a joint statement. "The drastic difference between the treatment of demonstrators last spring and summer, and the encouragement is given today to demonstrators who acted illegally, show how much more work we have to do," the athletes noted.
The Milwaukee Bucks and Detroit Pistons players got down on one knee after the jump ball and repeated the gesture after intercepting the ball. The Phoenix Suns and Toronto Raptors locked themselves in a large circle during the anthem. Before the Golden State Warriors vs. Los Angeles Clipper's duel, the teams also got down on their knees.
American footballer Megan Rapinoe and gymnast Simone Biles posted several tweets criticizing the behavior of the security forces versus protests against racism and police violence.
Seattle Seahawks quarterback Russell Wilson called: "The United States must unite as a nation."
The attack on the Capitol came after the outgoing US president, Donald Trump, encouraged his supporters to march to the seat of parliament - albeit peacefully. There, Congress was to confirm the results of the presidential election in which Trump was defeated by Democrat Joe Biden. Trump still claims to have been stripped of victory by massive electoral fraud. However, there is no evidence for this.