Instagram also deleted Kangana's post; Kangana says 'Instagram won't last long'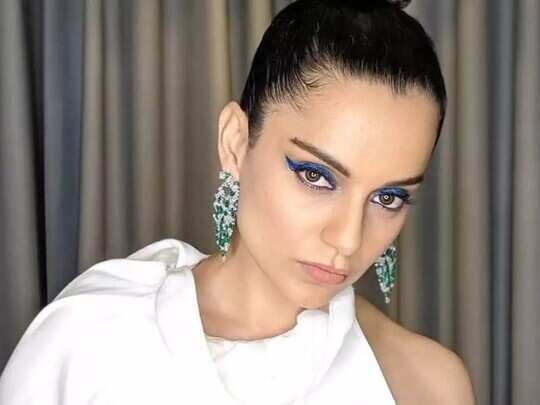 Actress Kangana Ranaut deleted a post on her Instagram account. So the enraged Kangana has put up an Instagram story on Instagram that can't last long.
Mumbai: Actress Kangana Ranaut and Vaad are not new. Every day she creates some kind of argument. Twitter has recently suspended her account for making controversial statements regarding the Bengal elections. The actress is still active on Instagram. But intagramanedekhila kanganaci to me is the reference to delete a post. So Kangana is very angry.
What was the post of Kangana?
Kangana was posting on Instagram after Twitter closed her account. She had posted on Instagram on May 8 that she had contracted corona. In it, she had said, 'I have been suffering from fatigue and weakness for the last few days, as well as eye irritation. Since I wanted to go to my home in Himachal, I tested Corona and she came back positive. Now I am quarantined at home. I'm going to get rid of this corona soon. It is not a very big but very simple flu. It has been given a lot of importance by making a fuss. People are afraid of him. Har Har Mahadev ... 'But Kangana's post was deleted by Instagram.
and posted that she was infected with corona. In it, she referred to Corona as the simple flu. That is why her post has been deleted by Instagram. Kangana is outraged by the action taken by Instagram.
Kangana is very angry that Instagram has deleted her post. She has condemned the action taken by Instagram. She also shared her opinion from her Instagram story. She says, 'Instagram deleted my post, in which I talked about ending Corona. I had heard sympathy for terrorists and communists on Twitter. But now there is also a Corona Fan Club. The language used by Kangana in the post has been violated by Instagram.