A new potentially dangerous type of coronavirus has been identified in the USA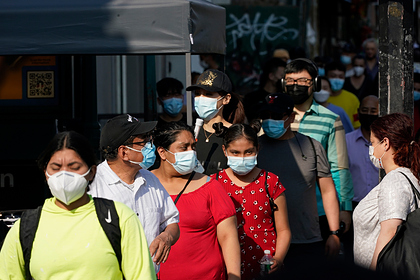 Scientists in the United States have recognized the existence of a previously unknown type of coronavirus that could have caused an outbreak of pneumonia several years ago. The study is reported by the journal Science.
In the work of a group of scientists led by Anastasia Vlasova from Ohio State University, it is clarified that seven types of coronaviruses are currently known. The new species in question could potentially provoke pneumonia in Malaysia in 2017-2018, with eight cases reported in children during this period.
The similarities in the genomes of the studied viruses suggest that children may have contracted the virus through dogs. At the same time, scientists so far cannot voice the final conclusion on this issue, since they have reason to doubt - they are not yet sure that the type of coronavirus he is studying is really related to the cases mentioned. In addition, to date, they have managed to achieve the survival of the coronavirus in the cells of a dog, but not a person.
Science recalled that similar studies are being carried out by scientists from the University of Florida: the researchers put forward the theory that the outbreak of pneumonia recorded in Haiti in 2014-2015 could have been transmitted to people from pigs who had previously been diagnosed with coronavirus. However, even in this case, experts find it difficult to answer the question of the possibility of survival of a particular virus outside the pig population.
Despite the doubts of scientists, the authors of the article noted that both types of coronavirus can be dangerous due to the ability of the virus to mutate. They believe that even a theoretically possible threat is already a sufficient reason for vaccination among vulnerable species.