Shahabuddin Death News: Mohammad Shahabuddin, former Bahubali MP of Siwan, died from Corona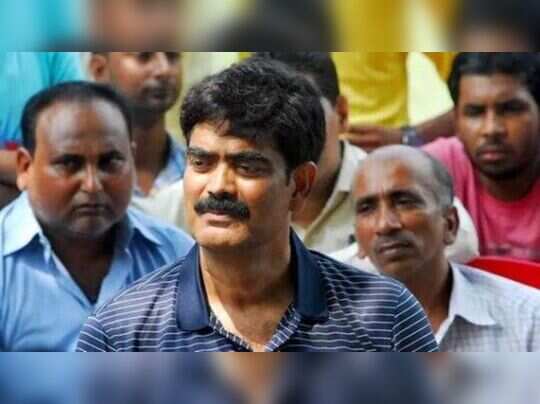 Mohammad Shahabuddin, a former Bahubali MP from Siwan in Bihar, has died due to a corona infection. Shahabuddin was admitted to Deen Dayal Upadhyay Hospital in Delhi. The news of Shahabuddin's death came only this morning, but it was not confirmed by the Tihar Jail Administration to the Hospital Administration for a long time. However, he was later declared dead by doctors. Significantly, Shahabuddin, who is serving life imprisonment in Tihar Jail, was admitted to Deen Dayal Upadhyay Hospital after Corona infection, where his condition remained critical since yesterday.
According to the news agency language, Director General (Kara) Sandeep Goyal said, "The death of inmate Mohammad Shahabuddin of Delhi Jail has been reported from DDU Hospital. He was suffering from Kovid-19 and was admitted to the hospital on 20 April. Kara officials said they were admitted to the intensive monitoring room (ICU) of the hospital two-three days ago.
The Delhi High Court had instructed the Delhi government and the Tihar Jail administration to provide medical surveillance and appropriate treatment to Mohammad Shahabuddin after he was infected with Corona. Shahabuddin's death was first reported by his close people, which has been rumored for a long time.
Earlier in Sep. last year, Sheikh Muhammed Hasib Ullah (90 year), father of former MP Muhammad Shahabuddin, passed away. At that time, there was no approval from Tihar to bring Shahabuddin on parole. More than three dozen criminal cases are going on against former MP Mohammad Shahabuddin, who is serving a sentence of imprisonment in Tihar Jail in the murder case. On 15 Feb, Year 2018, the Supreme Court ordered him to be brought to Tihar from Siwan Jail in Bihar.
Shahabuddin was kept in a completely separate barrack in Tihar Jail. There is no other prisoner in that barrack other than Shahabuddin. Tihar has three such prisoners (Shahabuddin, Chhota Rajan and Neeraj Bawana) who are kept alone in separate barracks. They do not meet anyone. For the last 20-25 days, their families are also not being allowed to meet these prisoners. Despite all this, how Shahabuddin got corona infected is something to worry about.