US state banned the compulsory wearing of masks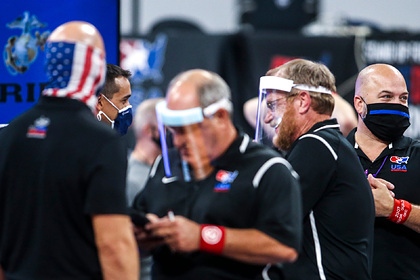 The governor of the US state of Iowa, Kim Reynolds, signed a decree that prohibits schools and local governments from establishing a mandatory wearing of medical masks. Reported by The Hill.
"The state of Iowa is returning control over the educational process of children to their parents and is taking steps to protect the right of all Iowans to make decisions about their health on their own," the politician said.
Reynolds added that she is proud to be the governor of a state whose government values ​​personal responsibility and individual freedom.
It is noted that the governor's decision was made against the background of the fact that a record decline in the incidence of the SARS-CoV-2 coronavirus continues in Iowa. On May 19, the state recorded 300 new cases of infection - lower rates were observed only at the beginning of the pandemic in 2020. 47 percent of the state's residents have already received at least one dose of the coronavirus vaccine.