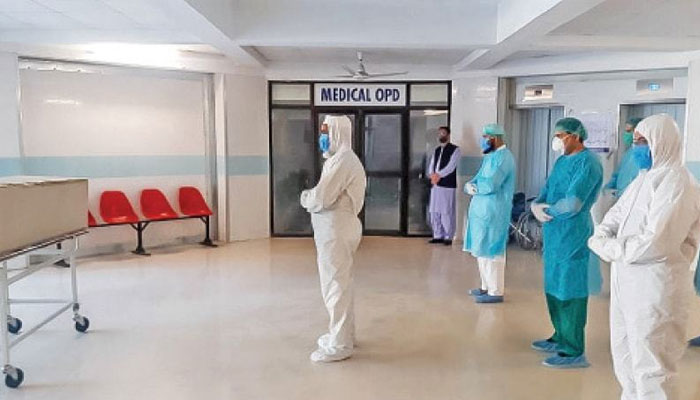 Coronavirus killed 131 more people in the country, with a positive case rate of about 10 percent
Social distance, disregard for masks and violations of SOPs have led to an increase in the number of coronavirus deaths in the country.
Patients and deaths continue to rise sharply across Pakistan during the third wave of corona virus, with the country ranked 31st in the list of corona cases.
According to the National Command and Control Center (NCOC), there have been 5,112 more cases of corona virus in Pakistan in the last 24 hours, with 131 more people losing their lives in the face of this deadly epidemic. 3,272 patients were cured, while the rate of positive cases came to 10.41 percent
The total number of coronavirus deaths across the country has risen to 17,811, while the total number of patients has risen to 820,823.
A further 49,099 tests for the corona virus were performed in 24 hours, while a total of 1,17,88,120 corona tests have been performed so far.
A total of 91,547 patients are being treated for corona virus in hospitals, quarantine centers and homes across the country, of which 5,360 are in critical condition, while 711,465 have been cured so far. ۔