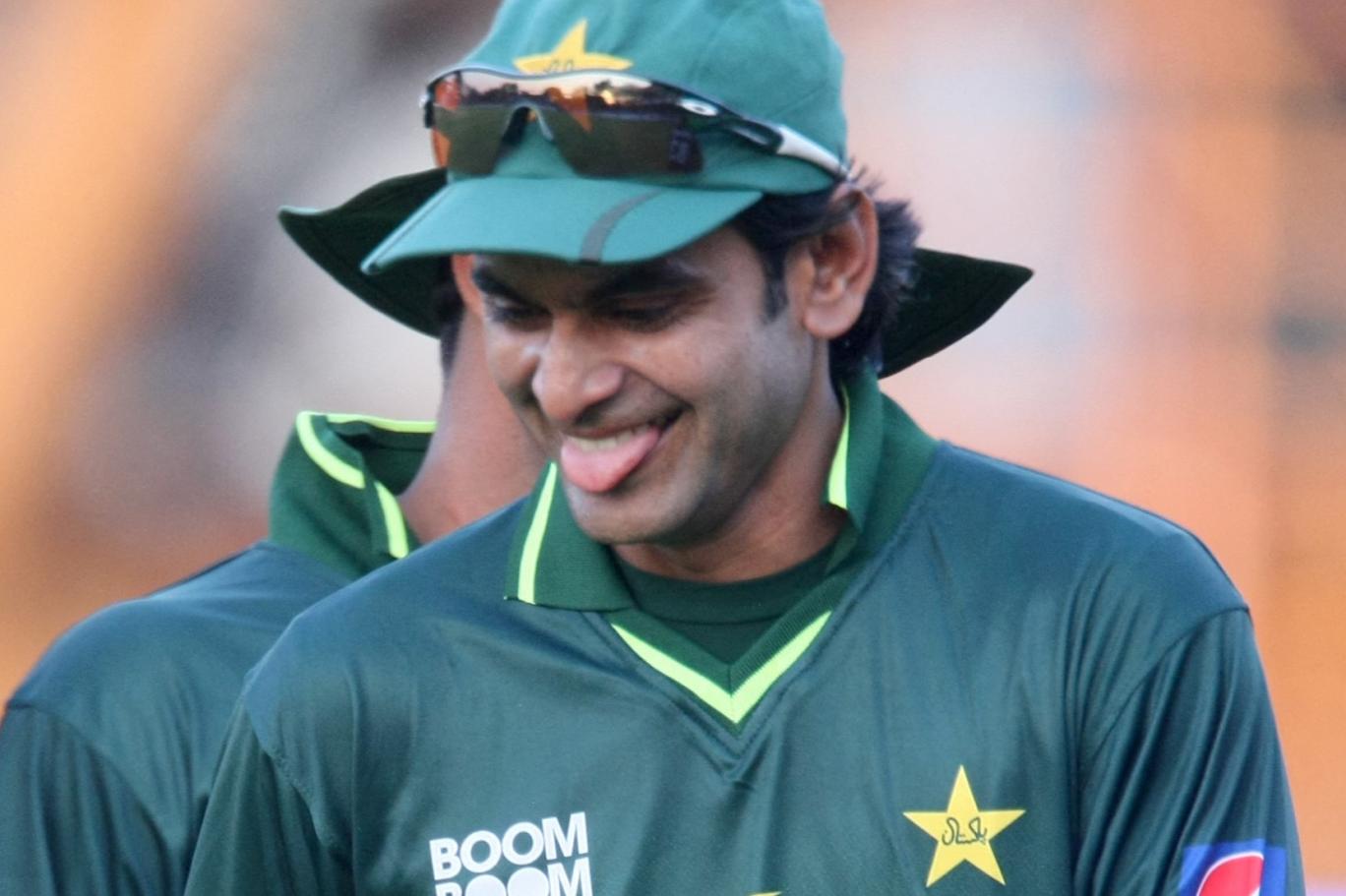 Are the differences between Muhammad Hafeez and the board escalating?
Pakistan Cricket Board (PCB) CEO Wasim Khan revealed that Mohammad Hafeez was once again offered a central contract but he temporarily refused.
Muhammad Hafeez, a senior member of the Pakistan cricket team, has once again temporarily rejected the central contract from the cricket board.
Earlier, Hafeez had refused to sign the contract expressing reservations over some provisions.
Pakistan Cricket Board (PCB) CEO Wasim Khan revealed that Mohammad Hafeez was once again offered a central contract but he temporarily refused.
Wasim Khan further said that the board wants to sign a contract with Muhammad Hafeez but he does not want to sign a contract yet. According to Wasim Khan: "The board is disappointed but the board will respect their decision."
Muhammad Hafiz Ki Complaints
The distance between Hafeez and the board is nothing new. Mohammad Hafeez, who has a principled stance, has an unblemished career and is straightforward in cricket matters.
Whether it is Mohammad Aamir's return to cricket, departmental cricket or code test report, he does not back down from his position and says whatever is in his heart without getting wrapped up.
They are also unhappy with the 'unnecessary restrictions' on board players as the board requires players not to express their views on social and traditional media and to speak in the same way as board officials.
In the past, Mohammad Hafeez has been taunting the board officials on social media and expressing his position contrary to the board's position.
On departmental cricket, he has been openly saying that it should continue because it is the only way for players to solve their financial problems, while there is no such formula in regional cricket. His position is viewed with disapproval on the board.
Recently, there was a dispute between him and the board over his inclusion in the national T20 team against South Africa. He was playing in the T10 League in Dubai and wanted to play all the matches but the board wanted to call him to the team during the league which according to Hafeez was 'unnecessary' and he could have arrived before the series against South Africa. Several other players arrived and joined, but instead of talking, the board decided to drop them altogether, which was quite unexpected for cricket fans.
Mohammad Hafeez has also complained about the attitude of coaches in the past, who have been harsh with him. He was sent home with a 'minor' injury during the 2015 World Cup.
His relationship with the current board officials is not very pleasant. Recently, former captain Sarfraz Ahmed and Nok Jhonk were also looked down upon by the board.
Now, with the rejection of the central contract once again, his relationship with the board seems to be further strained.
His form in the recent PSL and before that with his excellent batting against New Zealand is looking very good but perhaps his journey with the national team is getting shorter.
Development of Muhammad Rizwan and Fawad Alam
According to PCB CEO Wasim Khan, national vice-captain Mohammad Rizwan has been promoted to A category and Fawad Alam to permanent C category. It has been decided to promote both the players after their recent performances.
Babar Azam, Azhar Ali and Shaheen Shah Afridi are already in the A category.