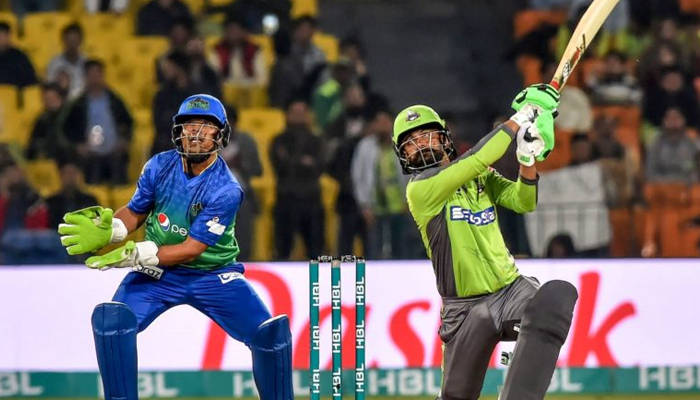 Double crack in HBL PSL Cricket
Karachi (Staff Reporter) HBL Pakistan Super League will have a double whammy from Friday with thorny opening matches. The good news for cricket fans is that the Pakistan Cricket Board has reduced the spectators by 50% in the remaining matches starting from Friday. Entered the National Stadium. The Lahore League matches of the tournament will be decided later. Online ticket sales began Thursday night. Wasim Khan said that the PCB was initially inviting up to 50 percent of spectators to come to the stadium for the Karachi League matches included in PSL 6, meanwhile the total number of spectators including the implementation of the Cove 19 protocols. Only after reviewing the situation will we decide on the Lahore League matches. The match between Lahore Qalandars and Multan Sultans will be played on Friday at 3 pm at National Stadium Karachi. The match between Peshawar Zalmi and Quetta Gladiators will be played at 8 pm. Lahore Qalandars at the moment He is at the top after winning both the matches. Islamabad has also won both the matches while Multan Sultans and
Quetta Gladiators are waiting for their first win in the tournament. Both have lost two matches. According to the announcement, spectators will be able to buy their tickets for these matches online at the scheduled time. PCB chief executive Waseem Khan said that all cricket fans should follow the prescribed SOPs when entering stadiums.
Two matches will be played in Pakistan Super League 6 today
Karachi (Staff Reporter) Pakistan Super League 6 will play 2 matches today. After a day's rest in PSL season 6, 2 matches will be played today. The first match will be between Lahore Qalandars and Multan Sultans while the second match will be between Peshawar Zalmi and Quetta Gladiators. Will be played at the National Stadium in Karachi.